Pharmacy
First
Bringing Power and Strength to Community Pharmacies
Pharmacy First keeps its members competing in the field. Provides services and support to optimize operations and improve financial performance. It offers third-party contracting services, reconciliation and recovery of claims, credentials, monitoring, and quality support, among others. Pharmacy First is the PSAO of choice for thousands of independent pharmacies in the U.S. and Puerto Rico.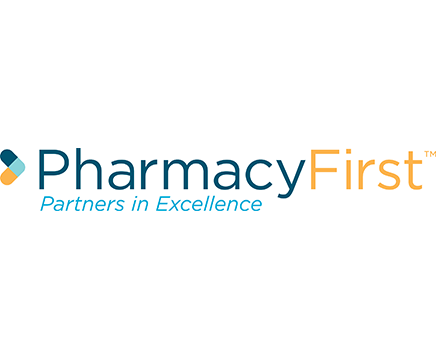 LIBRA

RX
While most reconciliation companies simply identify unpaid or underpaid prescriptions, Pharmacy First elevates the reconciliation process and claims all the money owed to pharmacies. Using its systems, Pharmacy First identifies the amount the health plan promised it would pay you and makes sure that is the amount your pharmacy receives.
If you notice a difference, they work with the health plan to get you paid the full amount. Pharmacy First knows that every penny counts so it does not tolerate the health plan owing the pharmacy any amount and continues with the collection process until the plan pays every last penny. Because of this philosophy, in 2013, $447,000 in "lost funds" were raised in favor of participating pharmacies. When you have this fundraising reconciliation program working for you, you can relax knowing that Pharmacy First will be reviewing every cent!
Payments continue to arrive at your pharmacy
Reconciliation and collection at the transaction level
24-hour access to their website
No software or switch restrictions
HIPAA standards and technology required by the industry are used
Reduce your labor costs and time
Tighter financial controls
THIRD PARTY

STATION: (PSAO)
Currently, the success of your business depends largely on the contracts you are signing with health plans, but not all community pharmacies have the time or tools required to review each contract before signing it. Pharmacy First offers you access to contracts with health plans that have been thoroughly reviewed to ensure that the terms represent the needs of community pharmacies. Joining the force that more than 2,000 pharmacies represent, it has managed to improve 100% of the contracts signed with medical plans and 82% of the appendices.
Not only do these services give you access to contracts with enhanced terms, but also help you submit MAC appeals. The MAC appeals system is designed to facilitate the process; your pharmacy simply informs Pharmacy First electronically, and they will be in contact with the health plan until the appeal is resolved. There has been a 70% success rate of MAC appeals submitted in less than 90 days.
100% of the contracts signed with the medical plans and 82% of the addendums have been improved
Access to contracts with over 70 PBMs, which have access to over a thousand plans
152 Medicare Part D plans signed in 2013
Successful 70% of MAC appeals submitted in less than 90 days.
Access to Value-Added programs
For more information contact: Emily Colón