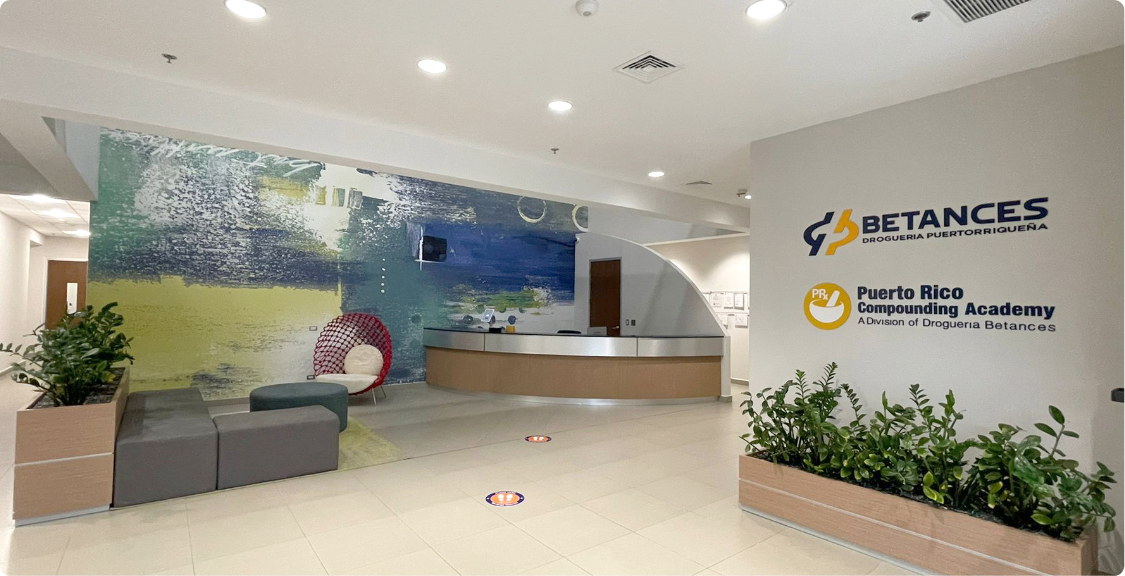 WE ARE DROGUERÍA
BETANCES, INC.
We are Droguería Betances, the leading Puerto Rican company in the distribution of pharmaceuticals, health, consumer as well as veterinary products.
60 years of experience providing excellent services to over 800 community pharmacies, hospitals, doctors, and veterinarians in Puerto Rico and the Caribbean.
Our headquarters and distribution center of over 60,000 square feet are located in Caguas. We have a complete inventory of over 20,000 SKUs. We also provide logistics and warehousing services. Droguería Betances has been a member of HDMA for more than 20 years and is also a member of Opti-Source, the largest generic drug purchasing group in the United States.
Our human resources have always been one of the most important components to achieving success for our company. That's why we have more than 400 employees. In Droguería Betances we work with passion to provide innovative products, services, and solutions for our suppliers and customers.

MISSION
Provide innovative products and solutions to improve the health and well-being of our people.

MISSION
Provide innovative products and solutions to improve the health and well-being of our people.

VALUES
INTEGRITY AND TRANSPARENCY
Perform our service with absolute rectitude, clarity, and honesty.
RESPECT
Respect our clients, colleagues, suppliers, colleagues, and the communities where we operate, as well as value and accept different perspectives, styles, and needs of people.
COMMITMENT AND LOYALTY
Absolute promise to fulfill with vocation our commercial efforts and our commercial and Christian role in the community.
OUR

BELIEFS
Our actions reflect our values; therefore, we demand the highest ethical standards of conduct.
CUSTOMER PASSION
Focus our priorities on meeting and exceeding the needs of our customers in an agile manner and with a sense of urgency.
TEAM WORK
Work in unity, always offering us unconditional support, to cultivate and generate measurable and sustainable results for our associates, their businesses, and therefore, our Company.
INNOVATION AND LEADERSHIP
Have creative initiatives in the performance of our commercial management and have agility in the ability to adapt to ensure competitiveness and long-term success.
RESPONSIBILITY
Assume full responsibility for our actions and the results of our professional performance so that they result in the success of our clients.
SENSE OF BELONGING
Assume the objectives of the company as their own and have a high sense of duty in all situations.